Let's Get Down to Bidness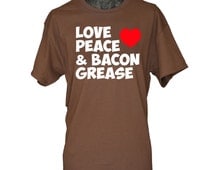 Group Type:

Private

Group Game Mode:

Confidence

- Pick the winners of each matchup. Then order your picks based on confidence. The higher the confidence, the more points you get for a correct pick.

Group Motto:

"For the love of college ball, bacon, and whiskey"

Group Size:

40+

Group Entries Per User:

2

Locking Rules:

Locked - Entries may leave/join group only before the games begin

Group Rank:

66 (Top Groups)

Average Points Scored:

155.28

Group Creator:

Meredith. David

Group Message:

Fasten your chin-straps, it's going to be a long and surely bumpy ride. It's time for the very best kind of football... college ball! Fly your flags, fire up the smokers, and mark out Saturdays on your calendar for the next few months!
Pick the winner of 10 college football matchups each week. Play straight up, or confidence (10 for most confident!)

Join groups and compete against friends, family, and other fans! You can also create your own group!

Win big! There are 32 prizes worth $8,800 are up for grabs in College Pick'em 2016! See prizing for more details.