Bulldawg Illustrated 2014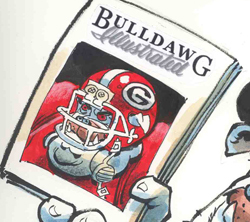 Group Type:

Private

Group Size:

0

Group Entries Per User:

1

Locking Rules:

Locked - Brackets may leave/join group only before the Round of 64 begins

Group Creator:

columbus2011

Group Message:

Welcome to the Bulldawg Illustrated Bracket Challenge! Winner receives a $100 gift card to the UGA Bookstore. Keep up with the standings here and on www.bulldawgillustrated.com.